[As seen on Fast Company] This company is turning chopsticks into furniture
For an item that's generally used for less than an hour during mealtimes, North America imports a whole lot of chopsticks: about 40 to 50 billion pairs a year. Most of these are bamboo chopsticks, typically made in China, and shipped thousands of miles across the globe.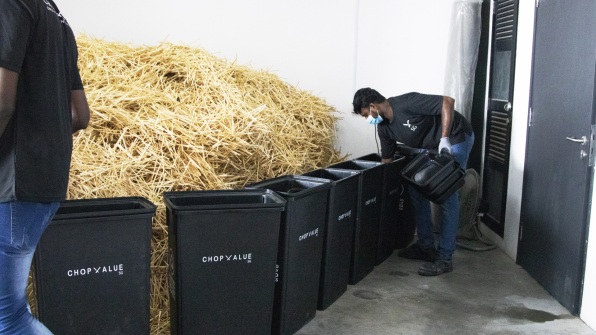 Yet after lunch, they simply end up in the trash. But a Canadian company has just diverted its hundred-millionth discarded chopstick that would have otherwise been landfill-bound. 
ChopValue
 is instead turning these one-time utensils into furniture, from desks to cabinets to shelves. And now, it's starting to turn them into restaurant interiors—including for McDonald's.
Chopsticks are abundant in cities around the world; in the U.S., Asian fast-food establishments increased by 135% between 1999 and 2015. On any given day in Vancouver, where ChopValue is based, people dispose of 100,000 chopsticks.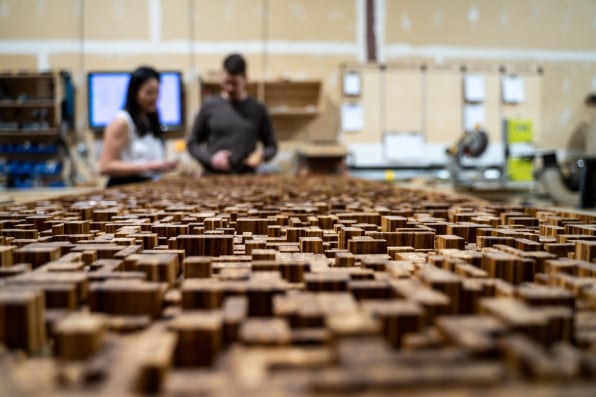 Operating in 12 cities around the world, its collection partners include restaurant chains like Wagamama and P.F. Chang's; schools and universities; corporate offices, including Slack; and Vancouver International Airport. ChopValue's team collects the utensils weekly from the locations' dedicated recycling bins. They can be made from bamboo or wood, though founder and CEO Felix Böck says 90% in North America are the former.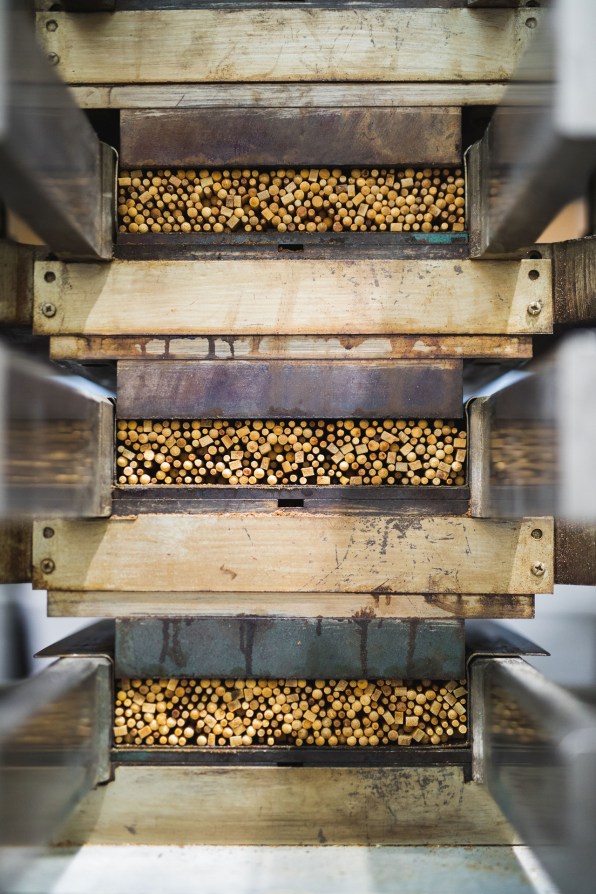 When he started the company in 2016, Böck, who has a background in wood engineering, was first interested in finding a way to make circular manufacturing more relatable. "I used the humble chopstick at the beginning just as a storytelling tool," he says, "and didn't really expect this would turn into a viable business."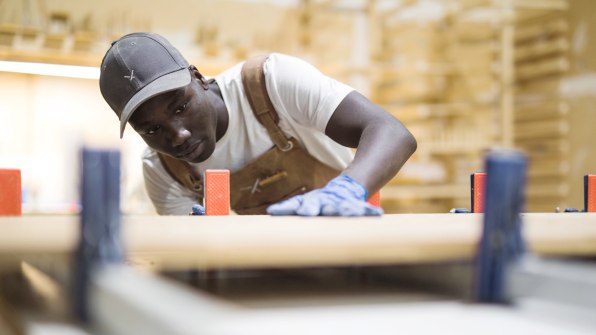 After the chopsticks are collected—which the company calls "urban harvest," they're sanitized and sorted, then a water-based resin is applied. They're dried in ovens and pressed at high temperatures in a hydraulic press, which turns them into tiles that form the modular components of their furniture. These direct-to-consumer items range from cheeseboards (made from about 300 chopsticks), to shelves (about 1,500 to 2,000), to cabinets (about 2,500).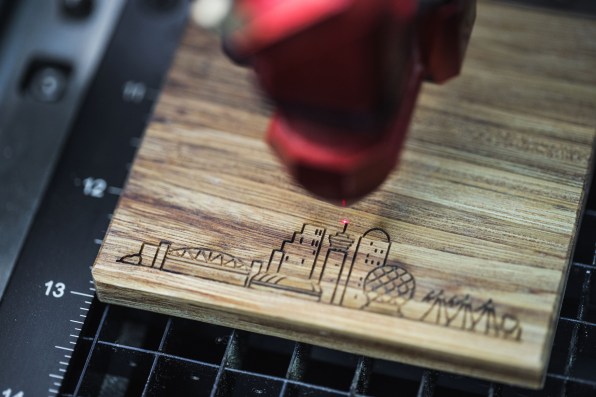 Böck admits it's hard to visualize a sense of the scale achieved with such small raw materials. But they collect 350,000 every week from Vancouver alone. About 10,000 chopsticks go into one desk, and they may build 8 to 10 desks a day—as well as other items. "This is not a little arts and crafts project," he says.
At scale, it's saving on massive carbon emissions from the transportation of raw goods and materials over long distances. Instead of having a single factory hub, ChopValue has a "decentralized microfactory" model: the company opens up a small factory in each location where it operates—doing so via franchises. As well as creating new jobs, this cuts the transport emissions of carrying raw materials thousands of miles to one factory, and then shipping the product back out. In this system, everything is within a 25-mile radius.
Every microfactory location is carefully planned: It must have a big enough waste stream of chopsticks, and a market in which to sell the products. ChopValue currently operates in six Canadian locations; Boston and Las Vegas; and a handful of global cities including Mexico City and Liverpool, England. This year, it's expanding to more states and to Asia, including to 25 factories in Indonesia, and 5 in Singapore and Malaysia.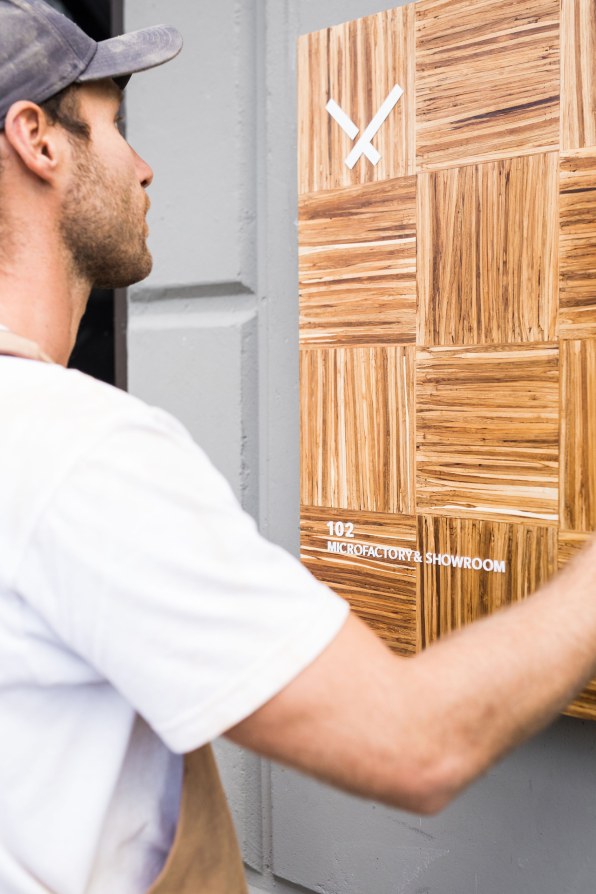 A major next step is proving out a truly circular model: creating the furniture for the restaurants that donate their chopsticks. It's started doing this with Pacific Poke, a chain of poke eateries in Western Canada, for which it's now the sole manufacturer of its bar tops and wall decor.
And while it's not a chain that traditionally uses chopsticks, McDonald's is another early partner. In three Canadian pilot restaurants—in Vancouver, Calgary, and Toronto—ChopValue built tabletops and accent walls from chopsticks at those cities' own factory locations.
Once the company can sufficiently demonstrate this microfactory concept, Böck says it could be replicated with various other waste streams. "The sheer volume of chopsticks made me realize that even the smallest things can work in a viable circular economy," he says, "as long as you do it the right way."